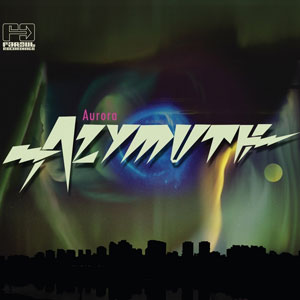 It's another 3 days before I fly out to Turkey for a well deserved woohoo holiday… first a relaxing week in Istanbul (highly doubt the relaxing bit), then to Antalya for the seriously soulful Sun Splash Antalya festival… fantastic line up; Gilles Peterson, Louie Vega, Jose James, Benji B, Norman Jay are some of the names on the bill… I'm playing too :), the venue: extremely luxurious Hillside Su, non of this rain and mud b.s…. very different, must do it once before you die kind of a deal… you will not be able to afford this venue otherwise. You must come! Starts on the 22nd of May, goes on till the 29th. Expect heavy sunshine and loads of dancing. Anyways still have two weeks to go before that adventure begins…
So here is the latest edition of my best of all worlds podcast series, the eye opener this week is the new Azymuth album… I'm not going to ramble on about it too much… did a bit of that in my last post. It's a great album, buy it, share it, listen to it. Don't fucking download without paying for it. So what else, well new music on Martyn's 3024 label, an interesting remix from Untold… a track from the Marc Mac produced "Trac" album… the album is heavy. Housey business from the 6th Borough Project, I believe there is an album in the horizon. More music from the recent Marc de Clive-Lowe ep, and a fantastic acoustic cover of the Jay Dilla classic "Fall in Love" by the London based pianist Al Scott.
Loads more, please download, share, tweet this podcast as much as you can.
Thanks for listening,
Cengiz
Tracks –
Azymuth – In My Treehouse (prelude 1) / Farout
Addison Groove – It's Got Me / 3024
Ramadanman – Revenue (Untold Remix) / 2nd Drop
TRG – Dub U – Losing Marbles (2562 Remix) / HotFlush
Trac – Like the Heavens / BBE
Will I Am – Control Tower / BBE
United Vibrations – Ra! Part 2 / 12 Tone
Azymuth – In My Treehouse / Farout
6th Borough Project – Find A Way / Delusions Of Grandeur
Jerome Sydenham_Nikola Gala – Brooklyn Rock / Ibadan US
Joe Babylon – I Speak Jive (John Tejada Remix) / Roundabout Sounds US
Boxcutter – Zabriskie Disco / Planet Mu
Mark de Clive-Lowe – Eight / mashibeats
AGQ – Love Language / Digi Crates
Amalia – All The Funk I Need (Volta Cab Remix) / Tokyo Dawn Records
Owiny Sigoma Band – Wires / Brownswood
Al Scott – Fall In Love Vibes (Accoustic Version) / cdr
Podcast: Download