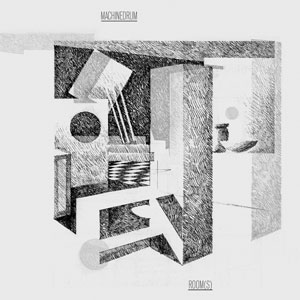 So far this has been an awful year; war, a big earthquake in Japan, revolutions in the middle east, famine in East Africa, worldwide recession, volcanoes exploding, and just recently, to top it up, massive riots in London; burning buildings, looting… what's happening??? so much anger, so much civil unrest and unhappiness in the world… not sure if I missed anything, but I definitely started loosing sight of the good things that happened this year. Putting natural disasters aside, can we blame all this on human nature? Are we, as the human race simply inapplicable of being decent to one another??? What's the answer to our problems? What's the solution to this madness? [These questions are rhetorical by the way, there is enough amateur politics on the net as it is].
Some more less important unfortunate news, PIAS, the independent music distribution warehouse has been burnt down during the riots of London… the independent music labels such as Brownswood, Peacefrog, Sonar Kollectiv, Soul Jazz and Warp Records, need your support more than ever.
Looking at the brighter side of life, here is the latest best of all worlds podcast featuring tracks from the likes of Dotmatic, Martyn, the Colman Brothers, Lone, Synkro and Aroop Roy… My favourite track this week is the track titled "U Don't Survive" by the mighty Machinedrum, his new album Room(s) is out on Planet Mu. Loads of reviews on this album on the internet, here is a particularly good one. Buy the record, the cd, the mp3, and support good music.
Thanks for listening,
Cengiz
Tracks –
Synkro – Tribe / Box Clever
Aroop Roy – Clickstrodinaire (Musicaholic Remix) / Freestyle
Sola Rosa feat Iva Lamkum – Turn Around / Melting Pot Germany
Coffee Cigarettes Band – From C C With Love / Alpha Pup
Colman Brothers – The Chief / Wah Wah 45s
Sean Haefeli – Balance / Tokyo Dawn
Lone – All Those Weird Things / Wigflex
Martyn – Masks / Brainfeeder
Hackman – Your Face Pulling My Hair / GrecoRomanMusic
Dexter – Gimme No More (Psycho Theme) / Melting Pot Germany
Dotmatic feat I Ced & Stopha Vasquez – Don't Tell Her Its Over / Record Breakin US
Big Hell – Twist Off Caps (Circle Remix) / Sup Peeps
Hybu – Water Planet / Sounds Of Sumo
Arkist & Kidkut – Vanilla Imitate / Hotflush Recordings
Submerse – Bubblin' / Frijsfo Beats
Machinedrum – U Don't Survive / Planet Mu
Podcast: Download