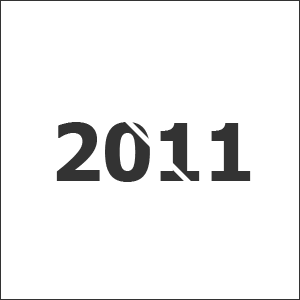 As it is NYE, I find it appropriate to post a "best of all worlds", best of 2011 podcast. Fitting all my favourites into a 1 hour podcast was highly unlikely, so I posted 4 separate podcasts instead of the usual 1 hour podcast.
Part 1, usual eclectic business, mainly wonky hiphop, jazz and world music… don't expect much mixing in this part.
2011 has definitely been a great year for music, so many great tracks, albums, and labels… I've enjoyed making these podcasts, and I hope you will enjoy listening to them.
Thanks for listening,
Happy New Year!
Cengiz
End of Year Special – Part1: Jazz – Hiphop – Weird & Wonky – World Music
Tracks –
Ta-Ku – Hey Kids / Brownswood
Tokimonsta – Park Walks / Brownswood
Madlib – L.A. California (U.S.) / Stones Throw
Paul White – One Of Life's Pleasures ft. Danny Brown (Remix) / One Handed
Dexter – Gimme No More (Psycho Theme) / Melting Pot Germany
Suff Daddy – Gnac / Melting Pot Germany
Git – Destroy feat. Distrakt / BBE
Marvin Gaye – Aint That Perculiar (Ambassadeurs Reconstruct) / cdr
Marc Mac – My Own Government / Omniverse Records
Coffee & Cigarettes Band – From C C With Love / Alpha Pup
Mosca – Tilt Shift / Fat City Recordings
UpHigh Collective feat. Delvis – Blend – Revised / Brownswood
Zara McFarlane – Chiaroscuro / Brownswood
United Vibrations – Ra! Part 2 / 12 Tone
The Hackney Colliery Band – Right Foot Up / Wah Wah 45s
Ahu – Contact / Jus Like Music
Jazz Neversleeps – Getta 2 Getta / On-Point
Kaidi Tatham – To my surprise / jazz re:freshed
Mark de Clive-Lowe feat. Bembe Segue – Dreams / mashibeats
Dego – Late Night Fright / 2000black
Thundercat – Walkin' / Brain Feeder
Thundercat – Jamboree / Brain Feeder
Azymuth – Que Bom / Far Out
Azymuth – Crazy Clock / Far Out
Paper Plane Project – You On My Mind / Cardboard City
FaltyDL – Can't Stop The Prophet / Ninja Tune
Afrikon – Kimbiseros / Brownswood
Floating Points – Marilyn / Eglo
Podcast: Download