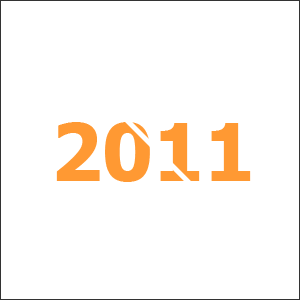 As it is NYE, I find it appropriate to post a "best of all worlds", best of 2011 podcast. Fitting all my favourites into a 1 hour podcast was highly unlikely, so I posted 4 separate podcasts instead of the usual 1 hour podcast.
Part 2, strictly house music, some of my favourite deep house and club bangers from 2011, this part includes tracks from Motor City Drum Ensemble, Kink, Andreas Saag and Steffi…
2011 has definitely been a great year for music, so many great tracks, albums, and labels… I've enjoyed making these podcasts, and I hope you will enjoy listening to them.
Thanks for listening,
Happy New Year!
Cengiz
End of Year Special – Part2: Strictly House (120 – 124 bpm)
Tracks –
Tom Trago – Once Upon A Time In Amsterdam / Rush Hour Holland
Motor City Drum Ensemble – Love (Original Mix) / K7
6th Borough Project – Find A Way (Original Mix) / Delusions Of Grandeur
Lovebirds – My Man (KiNK Remix) / Freerange
Klic – Disco Music / Home Taping Is Killing Music
Lovebirds – Brotha (Raw Mix) / Freerange
Kink – Trevoga / Kolour Recordings
Boris Dlugosch – Never Enough ft. Roisin Murphy – (Christian Prommer Remix) / Peppermint Jam Germany
Evan Evans – Repitition / Instruments Of Rapture
Koko Edits – Love x Love (Koko Southport Edit) / GAMM
Iron Curtis – Cover Me / Retreat
Ben Westbeech – Something For The Weekend (The Revenge Keep Up Dub) / Strictly Rhythm
Andreas Saag – Back To Life (Full Mix) / Local Talk
Audiojack – Get Serious / 20:20 Vision
Steffi (feat Virginia) – Yours / Ostgut Ton
HHA – All My Life (Phlash Edit) / RSTLSS TRX
Fulbert – First Time House / Local Talk
Podcast: Download