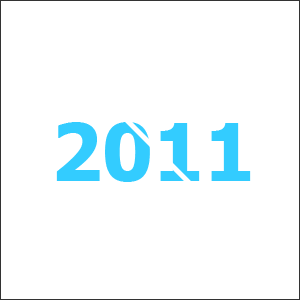 As it is NYE, I find it appropriate to post a "best of all worlds", best of 2011 podcast. Fitting all my favourites into a 1 hour podcast was highly unlikely, so I posted 4 separate podcasts instead of the usual 1 hour podcast.
Part 4, covers the darker side of the frequency spectrum, DUBSTEP!!! what ever that may mean? 140 bpm through out, heavy bass lines, glitch and noise…
2011 has definitely been a great year for music, so many great tracks, albums, and labels… I've enjoyed making these podcasts, and I hope you will enjoy listening to them.
Thanks for listening,
Happy New Year!
Cengiz
End of Year Special – Part4: Dubstep (140 bpm)
Tracks –
MIZZ BEATS – Sanctuary / Eglo
Ramadanman – Revenue (Untold Remix) / 2nd Drop Records
Killawatt – Sidewinder (Ipman Remix) / Black Box
Albert – Side Showed Out / Studio Rockers
Author – Teacher / Tectonic
HxdB – Savage Pets / Brownswood
Untold – Sweat (Original Mix) / Hotflush Recordings
Addison Groove – It's Got Me / 3024
MJ Cole – Hawaii / Prolific
Arkist – Fill My Coffee / PIPS
James Blake – Love What Happened Here / R&S
Gang Colours – No Clear Reason / Brownswood
TRG & Dub U – Losing Marbles (2562 Remix) / Hotflush Recordings
Akira Kiteshi – Givin It Up / Afterglo Records
Silkie – Techfunk / Deep Medi Music
Hudson Mohawke – Thank You / Warp
Jake Slazenger – Hyperjunk / Planet Mu
Africa Hitech – Out In The Streets / Warp
Podcast: Download