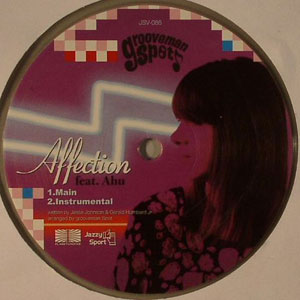 Here's the latest best of all worlds podcast, recorded it yesterday, and only posting it now.  I didn't have time, loads was happening in London today…  So, I usually feature an album in each edition, unfortunately no album in this edition.  But out of all the tracks I played, I can say the recent 12 from Grooveman Spot featuring Ahu was the highlight for me.  This track was actually released back in April, was a part of the ever so brilliant Grooveman Spot album.  With so much music coming out, I only recently discovered the album, definitely worth checking out!
So what else? Well, quite a few remixes this week… loving that Michel Cleis Havana Cultura remix featuring Roberto Fonseca… More on Havana Cultura remixes next week. Oh by the way, I believe there will be a live Havana Cultura show at the Barbican on the 6th of July hosted by Gilles Peterson…
Also in this week show, Kay Suziki will be releasing his new album very soon… his Opening EP is fantastic, the Bruk Cone remix of Move on, featuring Duchy brings back memories. I actually got a chance to see Duchy live performing bits from Kay's album yesterday at this new event called "Creative Control Coalition" (http://creativecontrolcoalition.blogspot.com) If you weren't down there yesterday, definitely be at the next one… what a fantastic lineup that was…
Just to round it up, watch out for the Letherette track titled Blad, this track is a part of the new Brownswood compilation titled "Brownswood Electric", more on that next week.
There is loads more as usual, so don't forget to listen.
Tracks –
Paul Hunter – Peaceful Morning
JSBL – The Flu (Dorian Concept remix)
Letherette – Blad
Grooveman Spot – Affection (feat. Ahu)
Ghostpoet – Gone
The Headhunters – Mugic
A Made Up Sound – Alarm
The Bamboos – Keep Me In Mind (Randomer remix)
Kay Suzuki – Move On (feat Duchy – Bruk CONE remix)
Seiji – Agua Riddim
Ame – Fiori (Dixon Beat edit)
Gilles Peterson Presents Havana Cultura – Rezando (feat Roberto Fonseca – Michel Cleis remix)
Makala – Ska con Boogaloo
Mr Scruff_Kirsty Almeida – Pickled Spider
Command Strange – Vanilla Dream
Podcast: Download