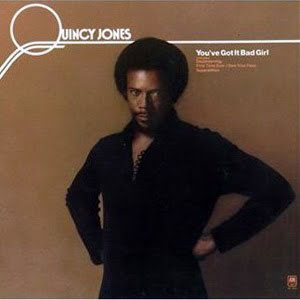 In spirit with the London Jazz Festival, this weeks podcast turned up to be on the jazzy tip, nevertheless, the usual rules still apply, and all angles are covered. I started this edition with a track from a producer called Randomer… mad is the word, new 12 inch on Tru-Thoughts records; crazy beat arrangements, heavy baselines and ultra cool synths… all in one track. Absolutely fantastic! So what else… quite a few remixes in this weeks edition… Scuba recently released a remixes album titled "Triangulation Interpretations"… out of all the great remixes on the album, the FaltyDL interpretation of "On Deck" sticks out the most for me. Definitely worth checking out this recent release on Hotflush Recordings.
Also to watch out for in this weeks edition; dubstep music from Burial, Benny Ill and SBTRKT… a great track from a jazz band I recently found out about called The Rongetz Foundation, track titled "Simone"… and another fantastic track I picked up from Henry, one half of the Sound Species, at last Sundays cdr session, track titled "Let's Create"… the track sounds great as it is, but I was told, there will be some vocals added to it soon, can't wait to hear the finished version…
As for the highlight of this weeks podcast, well it has to be the Quicy Jones version of "Manteca", originally composed by Dizzy Gillespie, this track takes me to another high. Quincy's 1973 LP titled "You've Got It Bad Girl" also inlcudes covers of those all time classics such as Day Dreaming and Superstition by Stevie Wonder.
Loads more good music as usual, so don't forget to tune in!
Thanks for listening,
Cengiz
Tracks –
Randomer – Zabu
Soil & Pimp Sessions – Pop Korn (Wafa Rmx)
Scuba – On Deck (FaltyDL Rmx)
Burial – Fostercare (Simbad Rmx)
Ghostpoet – Liiines (Demo Version)
The Rongetz Foundation – Simone
Vic Lewis – Last Minute Bossa Nova
Quincy Jones – Manteca
Sound Species – Let's Create (CDR Mix)
Hackney Colliery Band – What's the time, Mr. Wasp?
M. Dibango – Ngosso
Bill Summers – Brazilian Skies
Luisa Maita – Lero Lero (Seiji Rmx)
Benny Ill & J King – Kosmic 78
Seven – Germs
SBTRKT – Step In Shadows
Podcast: Download